Ancestors of Sir John Stainer and Lady Stainer (nee Randall)
The three photos are 1. William and Mrs. Stainer with elder sisters of Sir John. (Eliza, the future Lady Stainer is at the back), 2 & 3. J F R Stainer, Sir John's eldest son, and his wife Ruth holding (I think) Diana Milford, who later adopted the name Marion Milford.
ALLEN Mary of Blandford, Dorset m 5.1711, as a second wife for William.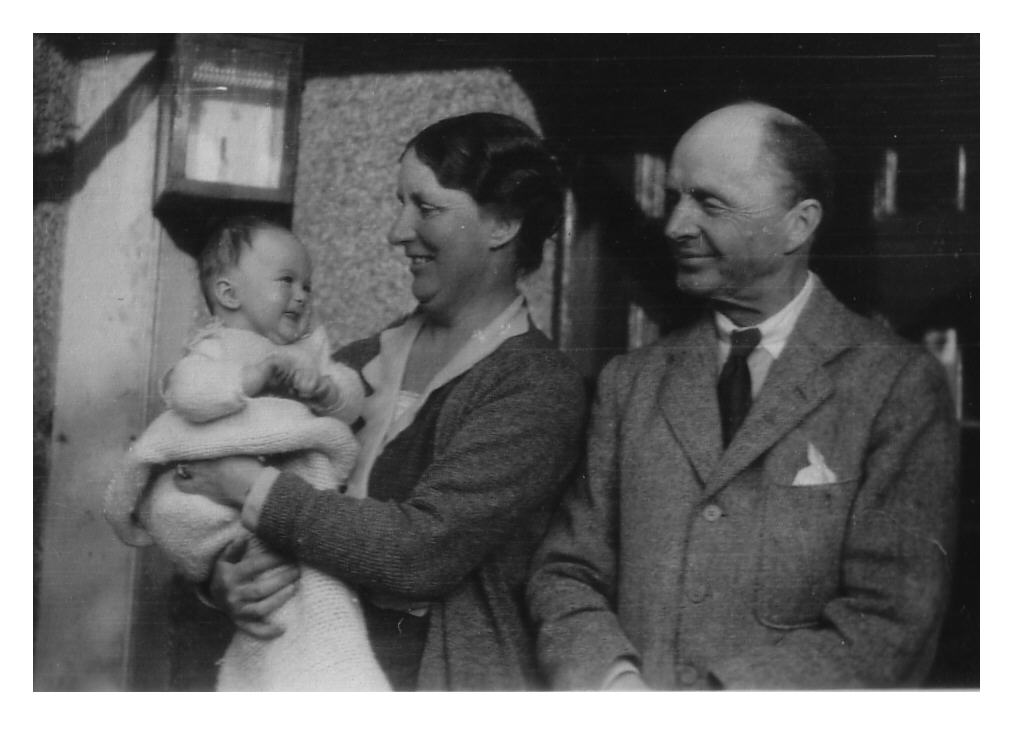 ASHDOWN Ann had been married to Captain Upfield before marrying Thomas Spearing.
AUSTIN Richard of Ripon, bookseller.
AUSTIN Alice (c.1707 - 29.8.1873)
BECKWITH Matthew (d.5.2.1780) of Ripon, bookseller. He had six sons and six daughters, and was buried in Ripon Cathedral churchyard. See Beckwith tomb
BECKWITH Alice (bap. 5.4.1743 at Ripon Cathedral, bur. 27.1.1810) m 11.2.1779. Her first husband was a Mr. Elliott. Her brother Richard, a bookseller, was alderman and twice mayor of Ripon
BOOTH Phoebe (c.1747 - 1812), of John Street, married by licence 3.9.1782 at St. Leonard Shoreditch, Widow 1812, buried 7.2.1812 at Christchurch Spitalfields.
CECIL SISILL, or THISTLE Charles (buried 28.3.1758?) of Holywell, Oxford. m 1.10.1733.
CECIL John (25.1.1738 - 19.7.1788) m 1764.
CECIL George (17.2.1780 - 19.7.1843) was one of 14. He was baptised James Sissill at St. Cross Church Holywell, 17.5.1780. m 28.1.1808 at St. Margaret's Westminster. Was sworn in as an attorney 23.11.1802 (deed held by Michael Newsom). Was of Beaumont Street Oxford in 1836, and had tenement gardens at Headington.
CECIL Elizabeth Francis (b. 26.2.1809 in St. Mary Magdalene Parish, Oxford) was the oldest of six girls and five boys.
COLDRELL Jhoane (1550 - 6.1.1618) = Nicholas Mallam 24.5.1575.
COLLIER Linda Sullivan writes, "The progressive pauperisation of the family during the nineteenth century was due partly to the decline of the silk weaving trade, and partly to social historical factors like increasing numbers of children surviving. The declining status is demonstrated by the types of trade, and also by the fact that they remained in the East End of London, which was deteriorating. There was a Huguenot connection by marriage with the Gaucheron family, who appear to have come from near Chartres in Normandy very soon after the edict of Nantes in 1685." See also Colliers
COLLIER William of Chester. Will dated 16.2.1788, proved 1.10.1789.
COLLIER William (c.1740 - 1808) fringe, ferrit and velvet ribbon maker of New Inn Yard Shoreditch 1779 + 1785, of Holywell Street Shoreditch 1781-2, weaver of John Street Spitalfields 1799-1808 = Phoebe Booth. Buried 20.12.1808 at Christchurch, Spitalfields.
COLLIER William Delves of Spencer Street Shoreditch 1798 + 1802, of Bateman's Row Shoreditch 1804, of the White Horse, Hare Street, Bethnal Green 1808, of St. John Street Bethnal Green 1814-1816, of Anchor Street Bethnal Green 1835 = Eleanor Evitt 9.11.1795 at Christchurch Spitalfields. Eldest of 6 children.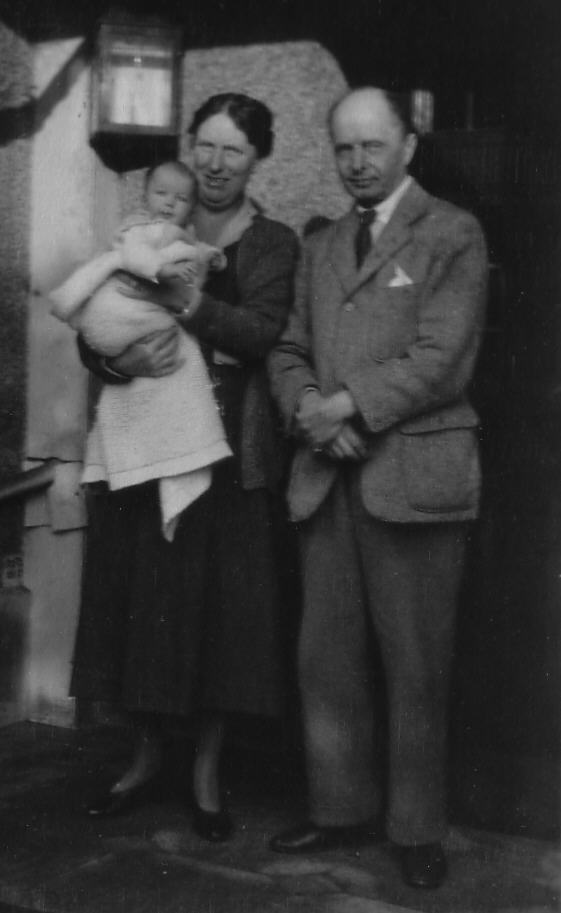 COLLIER Ann (31.10.1802 - 4.3.1884), baptised 29.11.1802 at St Leonard Shoreditch the fourth of twelve children, was descended from an old Huguenot family that had settled in Spitalfields as silk weavers. Died at Wimborne, Dorset. m Christ Church Spitalfields 9.11.1823.
DAY Lydia.
EVITT William, weaver.
EVITT Eleanor baptised 3.3.1776 at St. Saviours Southwark, m 9.11.1795 at Christ Church, Spitalfields.
HORCHARD Lucy (buried 9.7.1794?).
HOWETT Jeffrey of Stamford, Lincs, cabinet maker.
HOWETT Mary (1767 - 28.8.1825) m 17.11.1796 at Hanslope Buckinghamshire.
OLDROYD Benjamin
OLDROYD Alice Beckwith (15.10.1783 - 15.11.1852) was born at Ripon. M 28.1.1808. Her sister Anne married J. Shaddock.
RANDALL John = Elizabeth Wyatt.
RANDALL Thomas Wyatt (7.8.1774 - 3.2.1847), mercer of Oxford, was a JP. He was third of six boys. His sister Lucy married Joseph Johnson in 1802.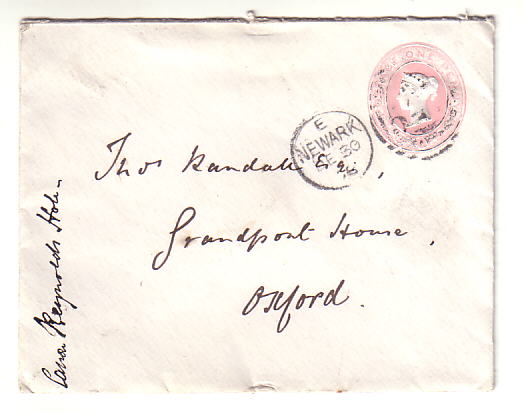 RANDALL Thomas (5.9.1805 - 16.9.1887), Alderman of Oxford. Mark Davies of Oxford proposes in his book Alice in Waterland (Signal Books, 2010) that Thomas Randall the tailor and hatter and friend of the Liddell family could provide much if not most of the inspiration for the Mad Hatter. See page 56 and Appendix 3 in the book. There is also an interesting account of Grandpont house, where the Randalls and later the Stainers lived and a photo of the house taken in 1900 on page 56. Alice used to enjoy to call there and take Rover the Randalls' dog out for a walk. In addition, the photo of Alice's governess Miss Prickett on page 108 looks very familiar to me - is it one of the ones that turned up in Michael's Newsom's loft in 2001? It does not seem to be on the CD of photos I made then however. I may have omitted it not knowing who it was.
Thomas' brother Charles emigrated to Australia. His sister Mary married Dr. John Grinstead, and settled in the USA; see her obituary. His sister Agnes married a Hillman and lived on the Isle of Wight.
RANDALL Eliza Cecil (19.11.1836 - 6.9.1916) was sole surviving child (Walford, County Families of the UK, 1900).
SNOAKE Grace, was buried 28.10.1674 at Lydlinch.
SPEAK Elizabeth of Wordeaton (bap. 26.4.1741 - 24.6.1801).
SPEARING Captain Thomas (d 15.6.1785) was born at Horsham, Sussex. He was Ann Ashdown's second husband. See also Spearing and Spearnote and the supposed wealth in chancery
SPEARING Ann (14.4.1775 - 30.12.1844) of Horsham was fourth child; the others were Thomas, Elizabeth = Edward Green, and John = Mary Bradley.
STAINER John E. R. Stainer writes "The earliest records of the family are found in the published registers of the village of Lydlinch in Dorset. In more than one generation two families of Stainers with the same Christian names are to be found in the Lydlinch registers, so that our exact descent before 1715 is not clear." For full listings, see Sir John Stainer's Ancestors and Family line. See also Canadian Stayners
STAYNER John (d 17.3.1672) of Lydlinch, Dorset = Jane (buried at Lydlinch 2.14.1657) before 1625; = Joan Aires (d 31.1.1703) on 11.7.1666.
STAYNER William (9.1.1631 - ?) of Lydlinch = Grace Snoake on 23.10.1655; = Margaret Vowells on 23.4.1677.
STAYNER or STAINER William = ? probably before 1686; = Mary Allen in 5.1711.
STAINER John (b 1714 or 1715) of Warrington, Devon = Mary Lovel (b 1720) of Henstridge at Maperton, Somerset in 1745; = Elizabeth ... before 1764.
STAINER Robert (1.10.1764 - 4.1872) Tallow Chandler and Parish Clerk of St. Thomas, Southwark, baptised at Henstridge Somerset 1.10.1764, m 17.11.1796.
STAINER William (22.3.1802 - 27.4.1867) was born at Wing, Bucks, spending his early years at Markyate, Herts., before moving while still a boy with his parents to Southwark. m 9.11.1823 at Christ Church Spitalfields. They had nine children. He went into cabinet making with his brother John, and later became parish Schoolmaster at St.Thomas's School, Southwark (183 4 - 1854). He was an excellent flautist. He had a retiring disposition. He died at Wimborne, Dorset.
STAINER Sir John (6.6.1840 - 31.3.1901), eighth of nine children. Buried at Holywell Cemetery, Oxford. He married Eliza Cecil Randall on 27.12.1865. See Charlton, Peter, John Stainer and the Musical Life of Victorian Britain, David & Charles, Newton Abbott, 1984, ISBN 0-7153-8387-6, and the St. Cross Festival website
STAINER John Frederick Randall (2.10.1866 - 5.6.1939), = Ruth Alice Mallam on 29.12.1906.
VOWELLS Margaret = William Stayner on 23.4.1677 as a later wife, was buried at Lydlinch on 16.5.1680.
WYATT Elizabeth.