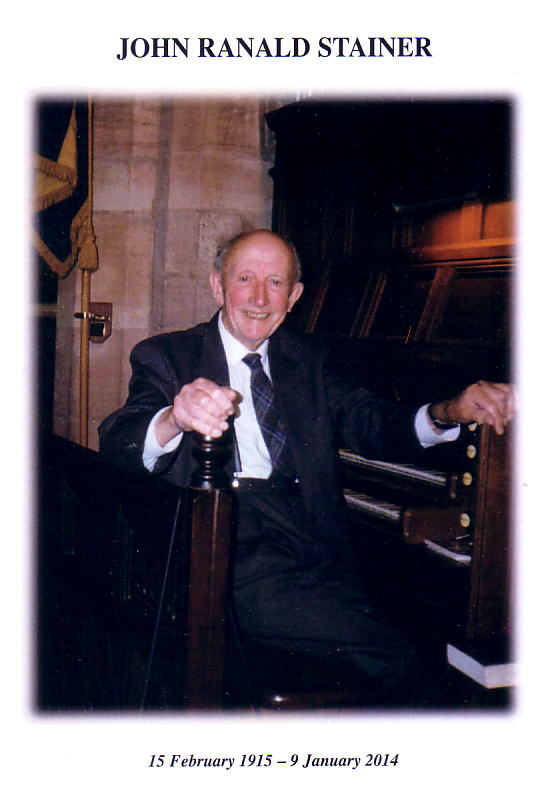 Welcome to the home of Sir John Stainer (1840 - 1901), organist of St Paul's London and then Professor of Music at Oxford. Please contribute your news, events, photos and other items to this site, and thank you for your visit.
NEWS
The Daughter of Jairus was performed on April 8th 2017 in Welshpool.
David Pennant, a great grandson, has composed a 35 minute sequel to Stainer's Crucifixion entitled The Resurrection. The first public performance was by the Maidstone choral union on March 12th 2016. The second was at Paddock Wood in Kent on March 18th 2017.
Click here for a video of the first performance of Jairus Daughter in the Netherlands.
Click here for the Takacs quartet (leader descended from Sir John).
John Ranald Stainer, the last surviving grandson, died in January 2014. Many of us attended the celebration of his life at Worthen Parish Church. He was Registrar at the Royal College of Music. His life's motto was to live so as to be a good influence on others. He was married to Thea, oboist. More here... For his interest in Stainer family history, see here. For his obituary in The Times, see here.
Site maintained by David Pennant