Music for all
Welcome . . . About . . . Diary . . . Tuition . . . Instruments . . .Sing . . . Concerts . . . Live Music . . . Music Together . . . Woking Music Festival . . . Woking Young Musicians Trust . . . Composers . . . News . . . Requests . . . Offers . . . Careers . . . Repairs . . . Exams . . . Stamps . . .Videos
. . .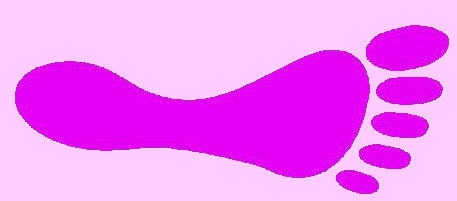 Offers - Please enquire
Most recent at the top
Why not tune in to Marion Barton Music Therapy and enjoy.
New Starlight Concert Party, a singing group, is bookable for day centres, homes etc. Contact Sylvia Griffiths on 01483 351748.
For background pianists and organists, see the Live Music page.
Woking Young Musicians Trust makes grants to 14 - 20 year musicians. Apply by February 20th. Auditions in April. I once accompanied a young violinist who won it. Fun. Have a go!
Melissa has some choir music to sell. There's quite a mix of things, and also a mix of copies available - from 1 copy of Tippett's 5 Spirituals, to 141 copies of Britten's Jubilate Deo. See below.
Halina has sheet music of a number of songs in good condition she is happy to give away.
David Pennant is happy to help you with digitising music and/or putting a musical soundtrack to a home video. See Composers page. For professional recording, see Water Rat Music Studios of Sheerwater.
Please spread the word. Thanks
Melissa's music : Composer Piece No of scores :
Leonard Bernstein Chichester Psalms 6
William Byrd Mass for 4 Voices 4
Edward Elgar Lux Aeterna 139
John Ireland Greater Love Hath No Man 20
John Ireland The Holy Boy 38
Gabriel Jackson I Gaze Upon Thee 101
Monteverdi Beatus Vir 23
Wolfgang Amadeus Mozart Vesperae solennes de confessore 2
John Tavener 2 Hymns to the Mother of God 139
Ralph Vaughan Williams Mass in G Minor 5
Johann Sebastian Bach B Minor Mass 2
Johann Sebastian Bach Magnificat in D 30
Samuel Barber Agnus Dei 4
Samuel Barber Sure On This Shining Night 5
Samuel Barber The Coolin' 5
Johannes Brahms German Requiem 7
Johannes Brahms Schicksalslied 5
Benjamin Britten Hymn to the Virgin 2
Benjamin Britten Jubliate Deo 141
Maurice Duruflé Requiem 3
James Erb Shenandoah 5
Gabriel Fauré Requiem 3
Gerald Finzi Et In Terra Pax 7
Gerald Finzi My Spirit Sang All Day 1
César Franck Panis Angelicus 139
Ola Gjeilo Northern Lights 5
Ola Gjeilo Ubi Caritas 6
George Frideric Handel Messiah 3
Moses Hogan The Battle of Jericho 6
Gutsav Holst 4 Part Songs 30
Herbert Howells Requiem 3
Morten Lauridsen Nocturnes 6
James MacMillan O Radiant Dawn 44
McDowall A Winter's Night 25
Becky McGlade In the Bleak Midwinter 27
Felix Mendelssohn Elijah 4
Moore Daniel, Daniel, Servant of the Lord 7
Wolfgang Amadeus Mozart Coronation Mass 3
Wolfgang Amadeus Mozart Requiem 5
Orff Carmina Burana 9
Roxanna Panufnik O Hearken 39
Purcell Dido and Aeneas 4
Rachmaninov All Night Vigil 4
Andrea Ramsey Doors of Daring 5
John Tavener The Lamb 5
Matthew Taylor Goddess Excellently Bright 19
Randall Thompson Alleluia 5
Michael Tippett 5 Spirituals 1
Ralph Vaughan Williams 3 Shakespeare Songs 27
Ralph Vaughan Williams Fantasia on Christmas Carols 8
Giuseppe Verdi Requiem 2
Antonio Vivaldi Gloria 4
William Walton A Litany 26
William Walton Set Me As A Seal 9
Eric Whitacre Lux Aurumque 4