Music for all
Welcome . . . About . . . Diary . . . Tuition . . . Instruments . . .Sing . . . Concerts . . . Live Music . . . Music Together . . . Woking Music Festival . . . Woking Young Musicians Trust . . . Composers . . . News . . . Requests . . . Offers . . . Careers . . . Repairs . . . Exams . . . Stamps . . .Videos
. . .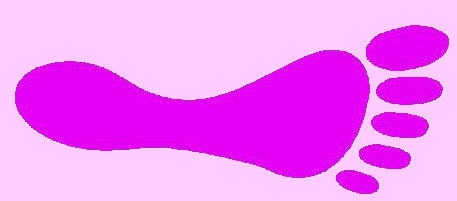 News, Reviews etc.
Most recent at the top
04.11.21 A few concerts are starting to come into the diary. Good that we are getting going again. Every group and organisation I know of is weaker after Covid, but we press on.
30.10.21 The Surrey Arts Performing Library is no longer coming to Woking. Sad! NewSPAL e-newsletter (mailchi.mp)
14.08.21 Instrumental Music Teachers wanted.
24.07.21 See Covid-19: Can my group get back to in-person activities? | Making Music for advice on re-starting music groups.
10.07.21 Raiders Performing Arts is a new marching band meeting in St Johns, Woking from September.
30.06.21 NewSPAL e-newsletter (mailchi.mp). So exciting that the performing arts music library is coming to Woking.
07.06.21 The 2021 Woking Music Festival Syllabus is now available.
01.06.21 Live rehearsals have re-started properly at Mosaic Chamber Choir
11.05.21 Is there a slight danger that things might start up again? Mosaic Chamber Choir is restarting live rehearsals on May 17th.
22.01.21 I have just discovered Pirbright Arts.
04.01.21 Join Surrey Arts and the Royal Opera House for Create and Sing 2021 - Surrey Music Hub
01.01.21 Hopefully a better year for music than the last!
07.11.20 Did you know that the music library that was in Dorking before it closed is coming to Woking in 2021, hopefully? Read their recent bulletin.
31.10.20 Piano for sale
31.10.20 Beth Keeping has a new single out on November 6th. Pre-save here
16.10.20 Woking Music Festival has had more entries this year than last, despite the pandemic. Pleasing.
01.10.20 Martin Day has created a Covid19 pop single.
17.09.20 Laura Tisdall's musical, The In Between, first launched 8 years ago, was at last to be getting a live performance, or rather a 'read through' (with all the music/songs), at the Riverside Theatre in Hammersmith on Tuesday 3rd November at 2pm. Sadly, it has been cancelled becasue of the upsurge of Covid-19. Perhaps one day soon!
09.09.20 Surrey Music Hub has an open day on musical instruments online on 12th September.
26.08.20 There is a campaign to get government to allow amateur music making in groups. See here
26.08.20 The new Surrey Performing Arts Library catalogue is now online here.
13.08.20 Woking Music Festival is going online this autumn for the festival. A lot of work has been done to make this a success. The plan is to hold the Woking Young Musician evening as usual. Pleasing!
13.08.20 It's a ghastly time for professional musicians. A friend of mine, a top flight viola player, is looking for alternative employment.
24.07.20 The Government's ruling on music making in groups limits the activity to professionals only. See https://www.gov.uk/guidance/working-safely-during-coronavirus-covid-19/performing-arts section 4.2, sub point One. Sad for us amateurs.
04.06.20 Two relevant pieces composed for online choirs - The Lockdown Blues and Ticket Please. Enjoy!
23.05.20 The Lockdown has inspired online performances, especially by choirs. Even this might get played!
02.05.20 The weekly concert by the Hesperi Duo on Fridays at 1300 is delightful.
29.04.20 Join Gareth Malone's digital choir.
29.04.20 A Useful resource during this time of social distancing, and an encouraging Youtube channel.
April 2020 Everything is on hold during Covid19. Pleanty of time to practise!
14.03.20. Great news. The Vaughan Williams music library may be coming to Woking if funds allow. See here.
V-W set this up at Dorking, his home town. After many years of lending sets of scores to local choirs and the like, it was closed due to the cuts after the last financial crisis. Now a group has emerged that wants to bring it back to life.
Did you know that the grand old man used to walk from Dorking to the Royal Albert Hall to attend concerts? Much easier in 1914, when he wrote the Lark Ascending, which now bobs around at the top of Classic FM's annual Hall of Fame of composers. My landlady Nancy Strode, whose daughter Rosamund was Britten's PA, told me years ago that in her youth her local road between Amersham and Chesham only had three cars a day trundle past on it. She would run out to watch when she heard one approaching.
I imagine that the inspiration for the Lark Ascending came to V-W in one of Surrey's leafy lanes. Or did it? Maybe I'm wrong, and the idea came when he was fighting the polluting smog of Battersea Power Station. Intriguing. Who knows the mind of a composer?
Thank you Vaughan Williams , ClassicFM, and music itself for enriching all our lives. (D.P.)
07.03.20. The baroque concert by the Tilford Bach Society at St Saviours Church Brookwood was a delight. Ami Lodge treated us to a pleasing sonata by C. P. E. Bach, one of J S Bach's nineteen children. Then Nathan Winters performed Molter's clarinet concerto on a D Clarinet. This pitch of clarinet is fantastically rare. It had quite a shrill tone. Finally, J. S. Bach's fifth Brandenburg Concerto (a favourite of mine) with Martin Ingram violin, Ami Lodge and Eralys Fernandes on harpsichord went with a swing. I was fascinated to discover that Bach flirted with the avant garde briefly in the slow movement. Fun! (D.P.)
The venue suits concerts well, although I had an idea about the lighting, that a set of uplighters on the wooden pillars of the church might make a pleasing ambience for future events. Thank you for a happy evening.
. . .
06.03.20. Patience is less accessible than other Gilbert and Sullivan operas, and I found I did not recognise any of the music. The story is all about aesthetics which is hardly in vogue today. So well done KASJOG (Knaphill and St Johns Opera Group) for taking it on.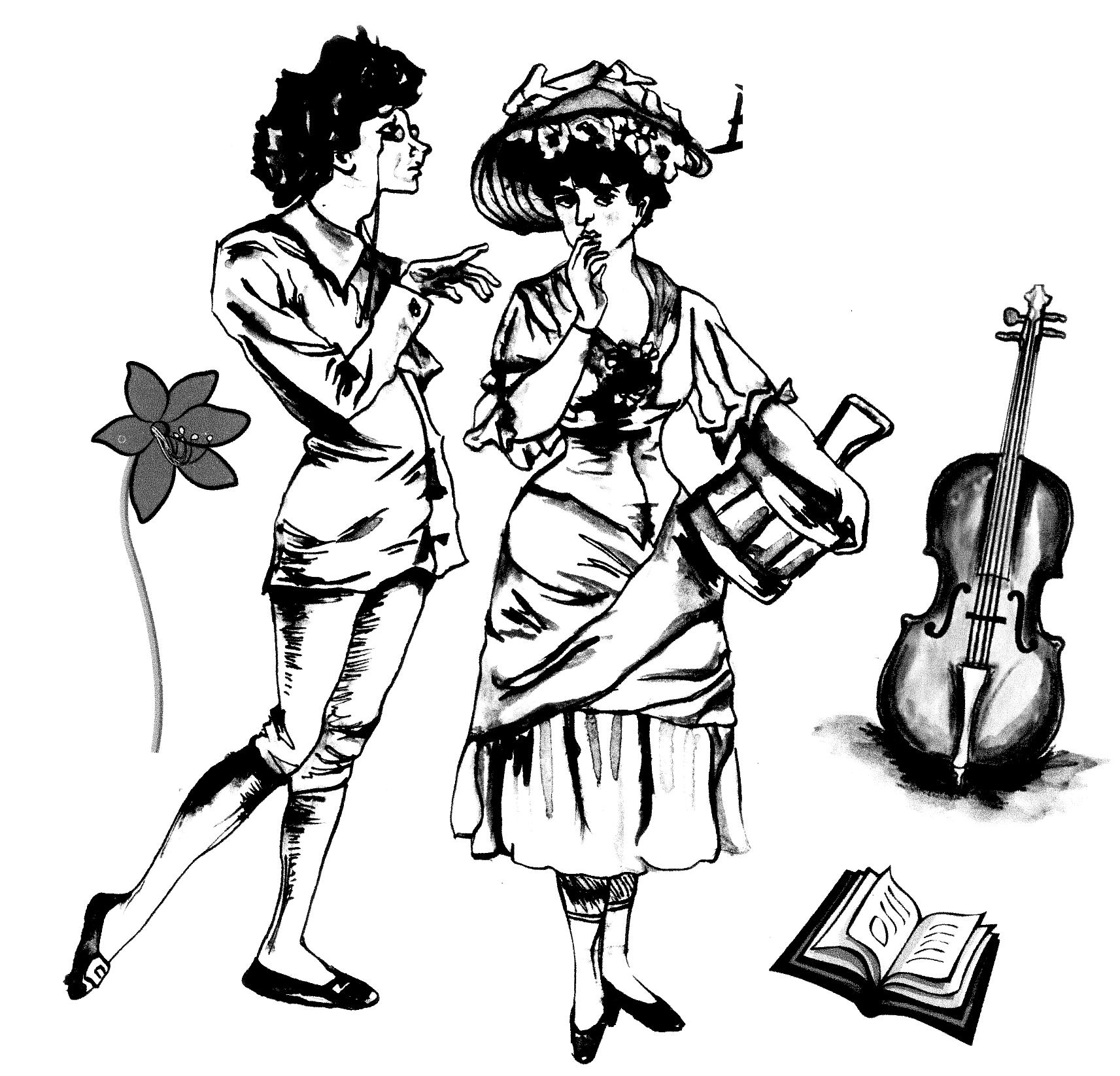 The costumes and set were splendid, the band sparkled, and the lighting was fine. Some of the voices were a little weak but most carried well, and sitting in row D I found I heard the bulk of the words even in the patter songs.
As is often the case with amateur productions, the show took a while to get going. I found the pace sedate in the first half, but after the interval things ripped along. I wonder what the cast and musicians had at half time?
The programme was excellent and a bargain at two pounds. It gave a hint of the small army of people involved in running the group. Well done the stage crew - everythinbg flowed well, with none of the awkward pauses I associate with shows in the Rhoda McGaw theatre. I enjoyed the moment when two men in black came on from the wing to remove a garden seat that had served its purpose in supporting the lovers. Juliette Wright's pen and ink drawing for the show caught my eye (right).
It's remarkable that an evening class in 1968 should have led to twice yearly shows ever since. Well done everybody, and here's to the next fifty years. Thank you. (D.P.)
. . .
29.02.20. The Woking Pianothon 2020 in the H G Wells Suite was such a success. There were only thirty entrants lined up on the Monday before, but by the Saturday, there were a hundred pianists of all ages and all abilities on the list. Some could only manage Twinkle Twinkle Little Star with one hand, while others were fluent performers: at the end of the day, in celebration of Beethoven 250 (he was born in 1770) we were treated to Beethoven's Moonlight Sonata, first two movements. (Never mind that it was only dusk. The light was fading by then.) I looked at the other two piano teachers present, but none of us wanted to tackle the savage third movement without sheet music. This was to copy Countess Julie, for whom Ludwig Van B wrote the music. She had been thrilled with the first movement, and things looked promising. The sun was coming out from behind the clouds. Then Beethoven wrote the second movement, which proved just about possible for her. However the third movement, marked presto agitato, was quite beyond reach. She stormed off back to Italy, and that was the end of that possible relationship! N.B. Think twice before composing tricky music for your girl friend.
The venue was great, pleasantly intimate, and the lovely Yamaha grand piano was a delight to play. The audience came and went as the hours passed, sometimes as many as thirty, and it was good to welcome the Mayor to hand out certificates at 1100. Congratulations to the amazing Pam Lunn and her team for creating a most happy day. I'm looking forward to next year's Pianothon already. Brilliant. David Pennant.
. . .
When Pablo Casals the great cellist was aged 91, somebody asked him how he was getting on with the cello. "I'm doing about four hours practice a day," he said. "I think I'm improving."
. . .
A man hurrying to a concert in New York stopped a stranger and asked, "which way to the Carnegie Hall?" The stranger was none othere than Andre Previn the jazz pianist and conductor. His reply was "practice, practice, practice!"
. . .
This website was launched on February 29th 2020.
Please spread the word. Thanks